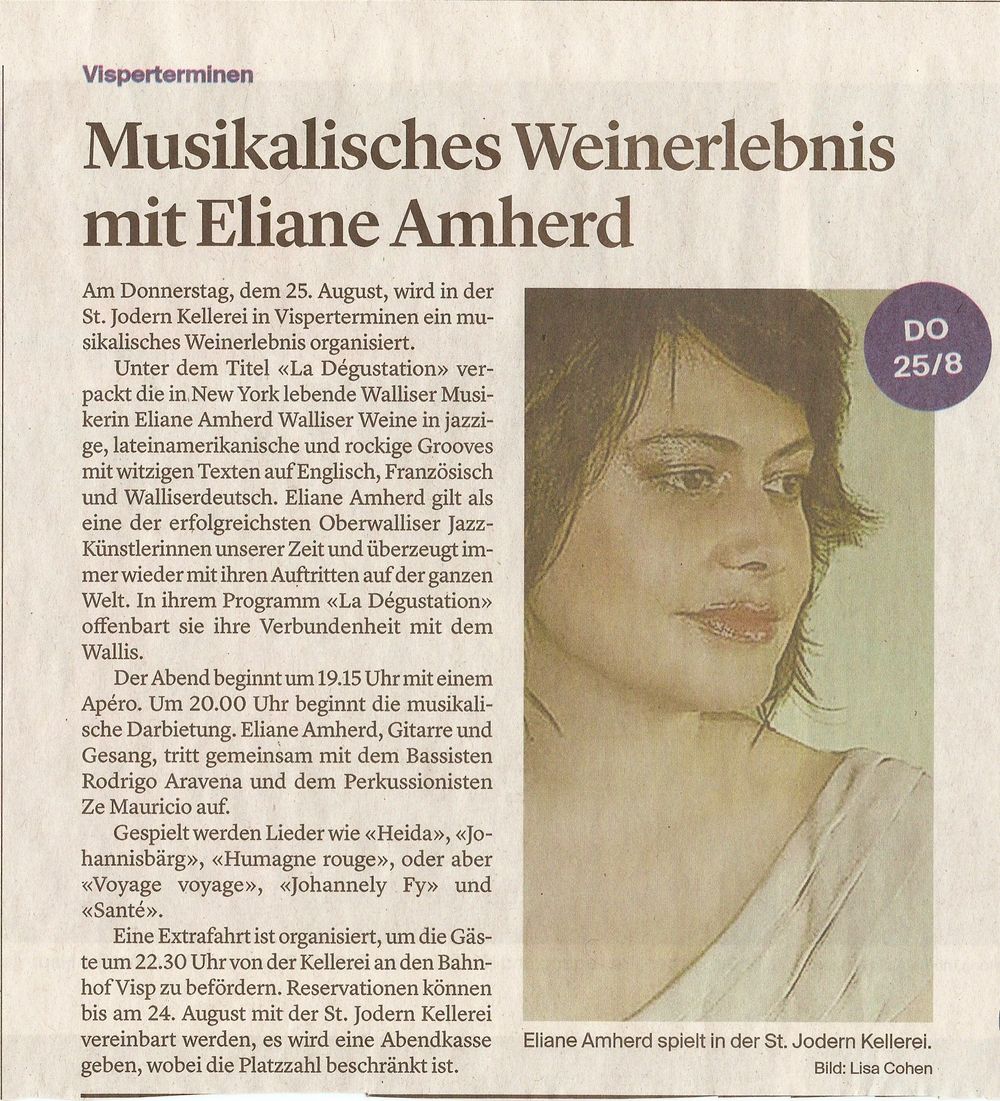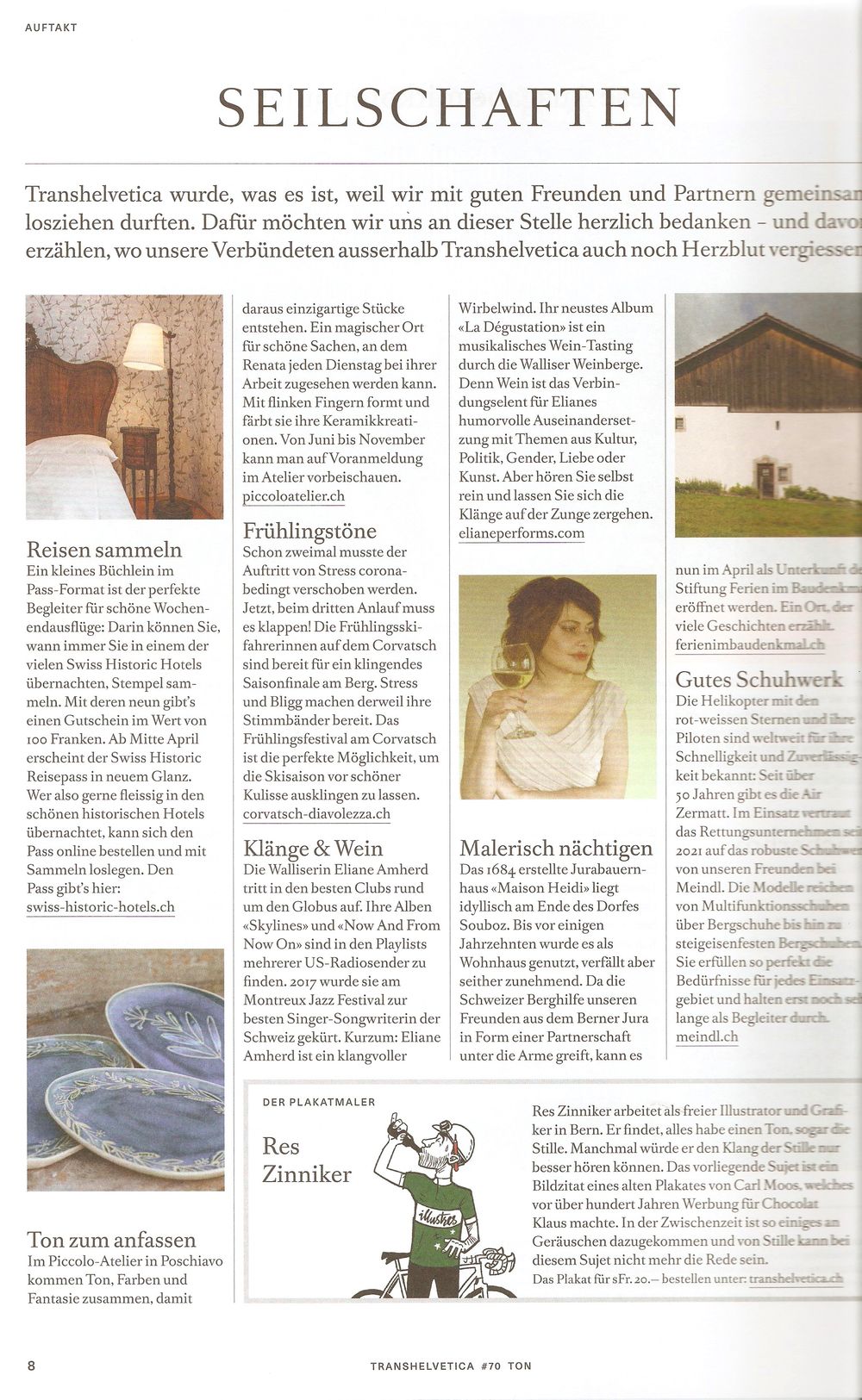 https://takeeffectreviews.com/may-2022-3/2022/5/24/eliane-amherd
Listen to La Dégustation 
A singer, guitarist and songwriter, Eliane Amherd has formally studied jazz, but also embraces Latin, African and Brazilian ideas into her unique song craft, and here Amanda Ruzza, Rose Avila, Bashiri Johnson, and Pauline Lugon join her for the careful and adventurous listen. 
"Gamaret" opens the listen with no shortage of rhythm, as Amherd's powerful pipes guide the soulful, psychedelic climate, and "Humagne Rouge" follows with Rosa Avila's agile drumming highlighting the cultured landscape. 
In the middle, "Cornalin" benefits much from Bashiri Johnson's pretty percussion as the calmer delivery is quite soothing, while "Johannely Fy" showcases Amanda Ruzza's playful bass lines amid the cozy atmosphere that's a bit funky. 
Approaching the end, "Flee Flailing" is full of breezy melodies that are executed with warmth, and "Quarantini Time" exits the listen with a festive spirit that's energetic, memorable and displays the band's worldly vision. 
A listen where no tracks run the same course, Amherd sings in French, English, and Walliser Titsch, the Swiss-German dialect spoken in the upper valley of canton Valais, and together with the esteemed players it makes for a groove filled and passionate endeavor.
O's Notes: This is a retro rock/jazz effort led by Swiss composer, guitarist and vocalist Eliane Amherd. She now resides in New York where she's lighting up the adult contemporary scene with a high-energy approach. Wine is the focus of La Dégustation with each song reflecting the flavor and spirit of a specific wine. It's an interesting approach with a light, bubbly karma that is festive. 
O's Place Jazz Magazine