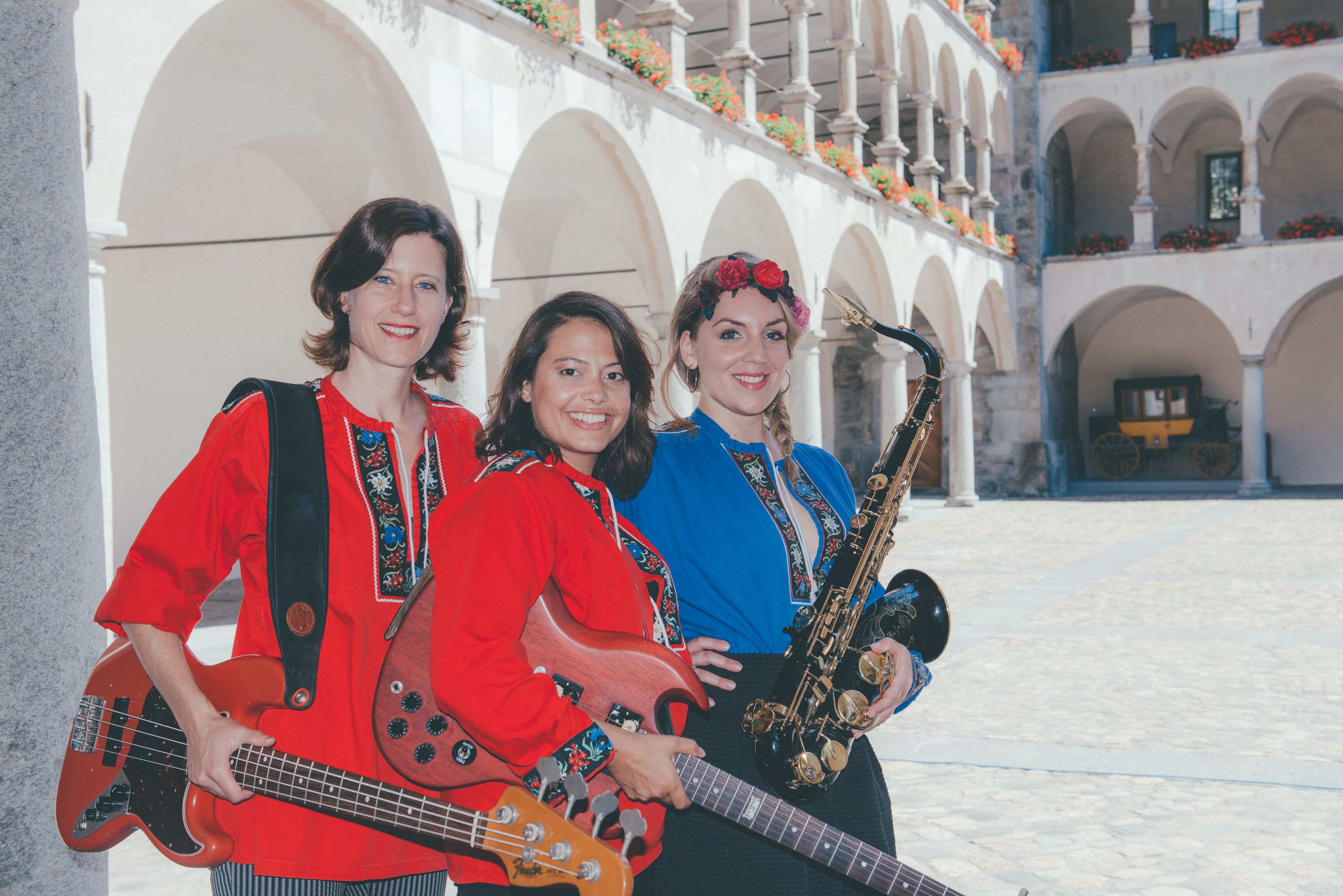 SWISS MISS - Heidi's granddaughters spice up Swiss Folk music!
like us on Facebook
browse pictures
watch us on youtube
listen and buy on itunes 
contact and booking elianeperforms@gmail.com  
Swiss Folkmusic is sassy! Eliane Amherd ( vocals, guitar, arrangements ), Hanna Marchand (sax, vocals, percussion ) and Sandra Merk ( bass ) spice up traditional folk music from all over Switzerland with its four official languages and countless dialects.   
Swiss Miss tours since 2006 in different formations all around the world. You can find them playing in Swiss mountain huts as well as in Swiss colonies and Swiss Embassies. Their album Swiss Miss "heiweh" with 12 renowned female swiss singers like Nubya, Mya Aegerter, Corin Curschellas, Gigi Moto, Alphorn player Eliana Burki etc. representing different generations, music styles and ethnic backgrounds was a great success in Switzerland.   
Eliane Amherd ( singer, guitarist, songwriter ) from the canton Wallis, lives in NYC since many years. She successfully performs her own music in New Yorks hottest venues and tours internationally in Asia, North- and South America and Europe. Sandra Merk is one of the most sought after bassists of Switzerland's Pop and Soul scene. The newest addition to the band is the young Hanna Marchand. While getting her masters in performance she is already winning prices with her own project and plays with several swiss bands.  
"These old songs, which made me yawn and roll my eyes back in school, all the sudden sound world spanning, zesty fresh and modern!" trespass.ch  
"Eliane Amherd shows how much fun Swiss folk music can be!" Berner Bär